Once you retire, your social circle may dwindle.
You're not having daily conversations with your co-workers and clients. Retirement is also a time when people opt to downsize and move to new areas for a lower cost of living, new cultural experience, better weather, or closer proximity to grandchildren.
It's easy to drop your typical social activities at this stage. You're home more. Does this sound like your parents? They're not alone. It's also important that they find new friends and social circles. Socialization benefits your mental and physical health.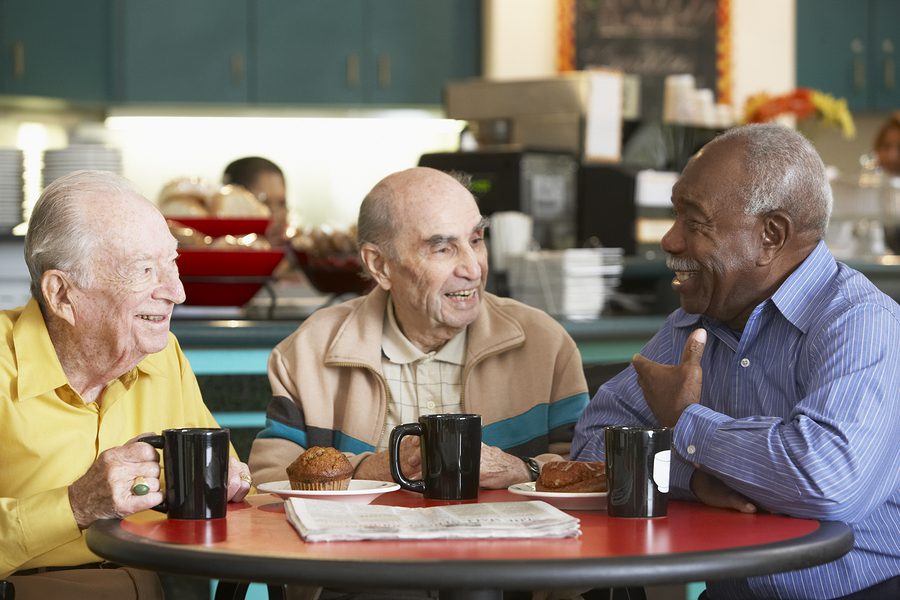 Friendship Supports You on the Tough Days
Your mom and dad will have good days. They'll have bad days, too. A friend can help them deal with those rough spots and celebrate the highs.
Friends are there to listen to their frustrations. They'll offer advice and be honest and tell your parents when they're wrong. That can help your parents make decisions regarding their care, their family situation, or whether it's time to make a change.
Tough days are easier to ignore if your parents are active. Their friends can get them out of the house and going to a museum or out for a picnic on the beach.
Studies Show Friendship Lowers the Risk of Several Health Conditions
Several studies have found that friends are important if a person wants to avoid depression, diabetes, and heart disease. When your parents have friends, they're going to be happier. Joy boosts hormones like serotonin, oxytocin, and dopamine that are known as the "happy chemicals."
These happy chemicals help ease stress and reduce inflammation that's linked to stress. They help stabilize the mood and help the body and mind perform at their best.
Depression is one of the key concerns in older adults. It happens and it can be hard to identify. While friendship isn't a guaranteed way to prevent depression, it does help stabilize the mood and that can lower the chance.
If your parent is depressed, it may help to have friends to lean on for support. Most doctors will start with therapies and medications to try to overcome it. If your mom or dad has a supportive friend nearby, it will make the battle a little easier to fight.
Make Sure Your Parents Have Companionship Services
If your parents have a harder time going out and being active, you can't let them give up all social activities. Elder care services are one of the best solutions. Your parents don't have to stay home 24/7. They don't have to give up hope of having lunch or dinner with a close friend.
Ask about companionship services. Elder care aides can stop by, join your parent for a meal, help them cook that meal, or take them out. They can watch movies together, play games, or go for walks. A home care specialist can help you arrange elder care for your mom and dad.
If you or an aging loved one are considering hiring a

Home Care Services in Braintree, MA

, call the caring staff at Rivers of Hope today at 508-857-0629. Providing Independent, Dependent, and Companion Care Services in Brockton, Boston, Braintree, Avon Randolph, Abington, and the surrounding areas. riversofhopes.com