High blood pressure comes with a variety of different problems and it can affect all of the systems of your senior's body. Managing her high blood pressure might mean medication, but there are other tools you can add to that battle.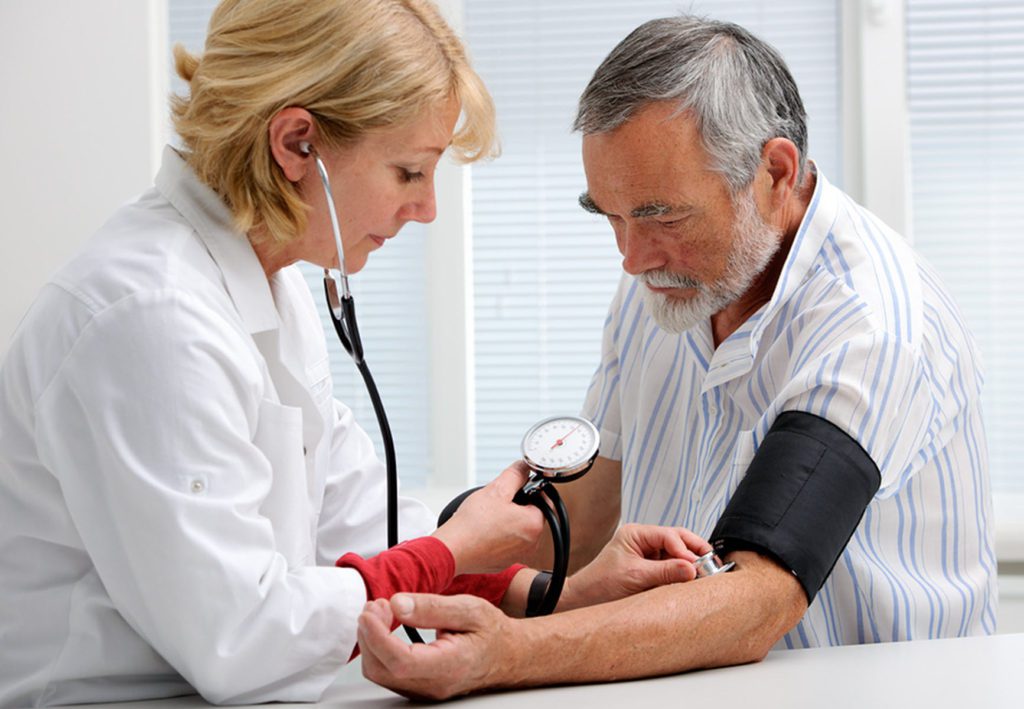 Lifestyle Changes Can Be More Effective than You Think
Lots of times lifestyle changes are something that people grumble about when they're trying to change their health, but these changes can do more good than you think. There are a lot of different types of lifestyle changes to consider and some may be more appropriate for your senior than others. Adjusting sleep patterns, adopting an exercise plan, and adopting stress-relieving activities can all be part of the lifestyle changes your senior considers.
What She's Eating Really Does Matter
One of the biggest lifestyle changes your senior might be facing is changing her diet. What she eats can definitely influence her blood pressure and her overall health. Your elderly family member's doctor may have already given her a recommended diet to follow. That's an important diet to consider, but there may be some other good changes, too. One of the changes she might frown at the most is reducing her salt intake.
Talk to Her Doctor about Alternative Treatments
There may be some other things your senior can try, too. Herbal therapies, meditation, acupuncture, and more are all treatments that can work hand in hand with the medical treatments your senior's doctor is recommending. Make sure before you start any new alternative treatments, particularly herbs and supplements, that you clear them with her doctor.
Testing at Home Helps Keep an Eye on Things
Home testing may not seem as accurate as testing at the doctor's office, but modern home testing tools have come a long way. Using a home monitor gives your senior a way to see how different things she does during the day affect her blood pressure. She can also start to see that the changes she's making and her commitments to her health are starting to work. Something little like tracking blood pressure at home can help her to take much better care of herself.
Your senior's blood pressure is such an important health metric. It's tough to make some of these changes on her own, though. Having help from you and from elder care providers can make things like dinner preparation and deal with the technical aspects of a blood pressure monitor lots easier.
If you or an aging loved one are considering hiring Homecare in Avon, MA, call the caring staff at Rivers of Hope today at 508-857-0629. Providing Independent, Dependent, and Companion Care Services in Brockton, Boston, Braintree, Avon Randolph, Abington, and the surrounding areas.

riversofhopes.com