When you're helping your mom with personal care tasks like bathing and grooming, it can be uncomfortable for you both.
Put on a musical soundtrack that you both enjoy and turn the task into a fun sing-a-long. The distraction helps keep everyone relaxed.
To find musicals you both enjoy, think back to musicals she enjoyed when you were a kid. Jesus Christ Superstar, Hair, and West Side Story are musicals she probably knows. You can also try these six newer musicals and experience them together for the first time.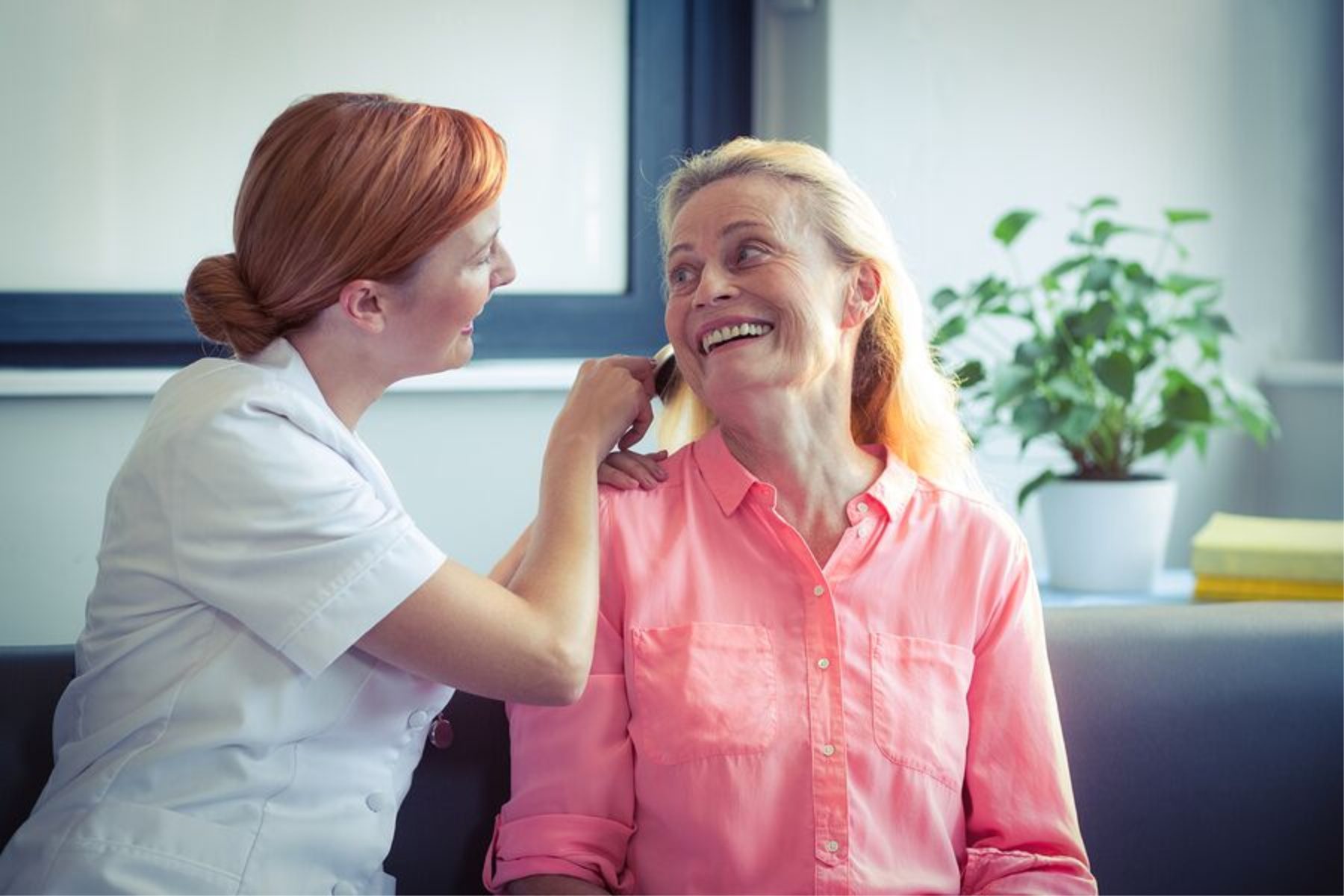 #1 – Come From Away
This is based on the true story of Gander, Newfoundland, that housed people that were on board flights that were prohibited from landing in the USA after the events of 9-11. The music is great, but the story and connections of the people will uplift you.
#2 – Dear Evan Hansen
This fictional story seems very true as teenager Evan Hansen spins a tale about being the secret best friend of a peer who commits suicide. As Evan's lie gets bigger and reaches more and more people, he's faced with what could happen if the truth is revealed. It's a poignant story, and the ballads and pop tunes are enjoyable.
#3 – Hamilton
This Tony-winning musical chronicles the life of Alexander Hamilton. There's a good deal of rap, R&B, and hip-hop music in it that will stick with you and get you moving to the beat.
#4 – Moulin Rouge
You may have seen the movie starring Nicole Kidman and Ewan McGregor. If you haven't listened to the Broadway musical's soundtrack, it's worth it. Some songs are the same, but there's also newer music to experience as you sing together.
#5 – Six
This modern take on the tales of King Henry VIII's wives is amusing and catchy. The pop-style show tunes and ballads have you singing along in little time. Plus, it's fun to think about what his wives thought of his behavior.
#6 – Wicked
Wicked is a retelling of the two witches (Glinda the Good Witch and Elphaba the Wicked Witch) in The Wizard of Oz. The story shows how the Wicked Witch became the way she is.
Is your mom's personal care a bit much for you to complete on your own? Hire home care aides to help with bathing, grooming, and other personal care tasks. You'll be able to focus on other chores while a trained caregiver is helping her get her day started. Call a home care agency to learn about prices and availability.
If you or an aging loved one are considering hiring a

Elderly Care in Brockton, MA

, call the caring staff at Rivers of Hope today at 508-857-0629. Providing Independent, Dependent, and Companion Care Services in Brockton, Boston, Braintree, Avon Randolph, Abington, and the surrounding areas. riversofhopes.com