How much of the day do you think your elderly parent spends sitting around watching television or doing nothing at all? In other words, do you suspect your parent is bored and not enjoying their days much? Elderly care can be the perfect solution to your parent's boredom.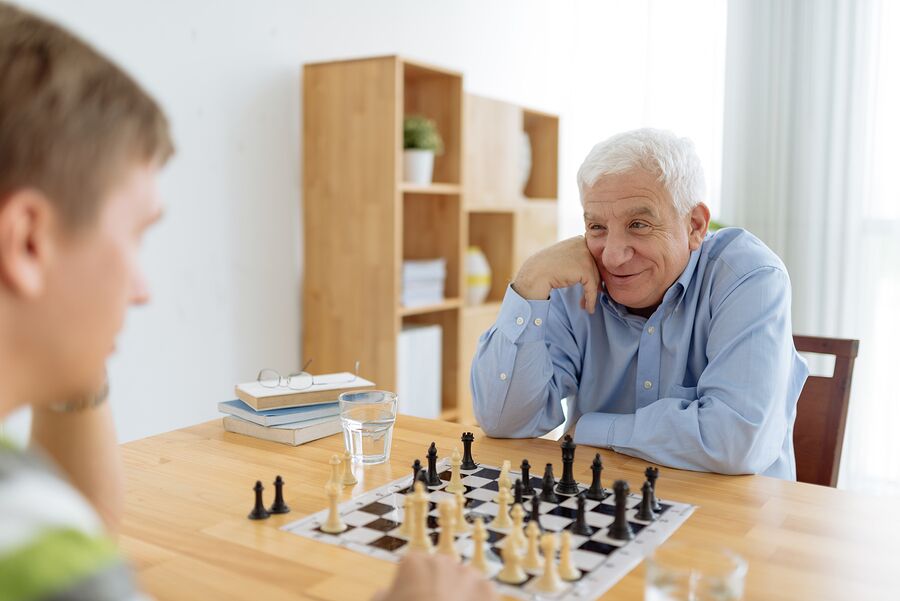 Below are 5 ways elderly care can add fun to your parent's day.

#1: Lively Conversation
Elderly care providers are screened for many things, including friendly personalities with a desire to spend time helping older adults. That means your parent's elderly care provider will genuinely enjoy having conversations with them. They bring a friendly demeanor with them each time they visit and will be willing to talk about any topic your parent enjoys. Elderly care providers can also help your parent to reminisce about their lives by asking questions to start the conversation.
#2: Board or Card Games
If your parent has a competitive streak, an elderly care provider can play board or card games with them to help pass the time. Although the provider may not know how to play every game, they are willing to learn whenever possible. So, whether it's a classic game of scrabble or something new, if your parent likes games, an elderly care provider can offer them some friendly competition.
#3: Outings
Being stuck inside the house all the time is certainly no fun. Yet, many seniors have difficulty getting out because of physical disabilities or an inability to drive. Elderly care providers can not only offer them transportation, they can accompany them to the places they enjoy visiting, such as a museum or store.
#4: Baking
If your parent likes to bake but has some trouble doing it on their own these days, an elderly care provider can help. Elderly care providers can assist with some of the steps that might be difficult, like opening cans and jars. They can also read steps of the recipe, which could be difficult if your parent has poor vision. And, there's no need to worry about your parent forgetting to turn the oven off or burning themselves while lifting a heavy pan. An elderly care provider can do those things for them.
#5: Crafts
Crafts are an excellent way for older adults to pass the time. When your parent makes crafts, it can give them a sense of purpose. They can make crafts to give as gifts or to donate to non-profit organizations. They could even make crafts to sell. Whatever the reason, an elderly care provider can help them by driving them to craft stores to purchase supplies, helping with the difficult steps, and simply admiring the work they produce.
If you or an aging loved one are considering hiring a

Caregiver in Bridgewater, MA

, call the caring staff at Rivers of Hope today at 508-857-0629. Providing Independent, Dependent, and Companion Care Services in Brockton, Boston, Braintree, Avon Randolph, Abington, and the surrounding areas. riversofhopes.com