Loss of mobility, which is common among adults receiving elderly care, can have profound social, psychological, and physical consequences.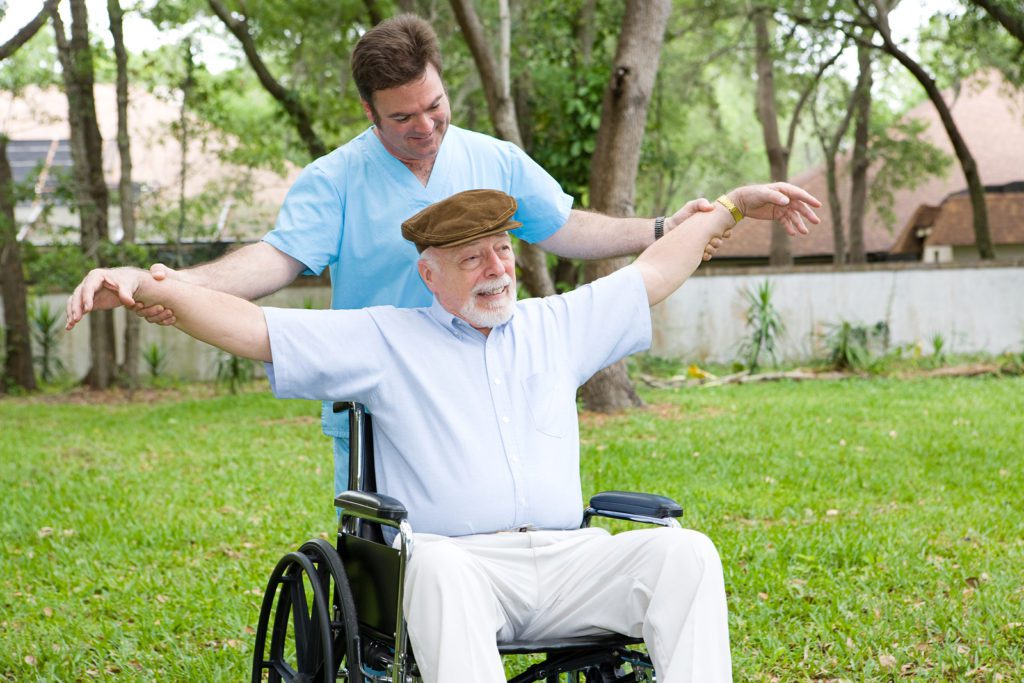 Whether it's losing longtime driving privileges, the inability to walk for distances, or becoming unable to walk at all, it can be disconcerting, confusing, and sad for seniors to lose the independence they once had.
-Social: Many seniors, like the rest of us, enjoy leaving their homes for social occasions such as games, events, and visits with family and friends. When they no longer have the ability to decide when, where, and how they can leave their home, it can feel like a major loss of control and contribute to feelings of isolation and missing out.
-Psychological: Seniors, even those receiving elderly care, are used to doing certain activities by themselves, and the loss of independence on any level can be daunting. What used to be easy tasks done alone now require assistance, which is frustrating.
-Physical: Elderly care patients commonly have physical limitations, but complete loss of mobility can be distressing to the senior as well as family members and caregivers. It can complicate simple daily tasks such as getting out of bed, bathing and getting to and from places outside of their homes, such as doctor visits and other appointments.
What you can do to help:
Be present. Make sure the caregiver understands your concerns and develop a plan to be proactive and present with your loved one. Make some extra visits and offer to get them out of the house as much as their condition allows.
Car rides, visits with friends, and taking them outside of their home can do wonders for elderly care patients who are looking for a change of scenery. If wheelchair accessibility is an option, and the weather allows, ask their caregiver to take them on short trips even just down the street.
Make sure you have the tools you need:
-Wheelchair: Depending on the level of care needed for your loved one, wheelchairs are a great option to be able to keep them mobile with the help of their caregiver. Sometimes this isn't always the easiest option for some seniors who have health limitations or for homes without ramp access.
-Walker or cane: There are many types of walkers to choose from, so make sure you find the right fit for your loved one. Also, be sure that their caregiver understands any limitations with their mobility and the use of the walker or cane and how much assistance is needed when they are using it.
-Have a backup: Schedule a visit with your loved one's doctors to discuss any ways that you can help them retain any mobility they are able to, with things such as exercises, therapy, and supplements that might be useful. Secure a plan of action and make sure your caregiver is kept informed and can help facilitate any plan of action.
If you or an aging loved one are considering hiring Senior Care in Braintree, MA, call the caring staff at Rivers of Hope today at 508-857-0629. Providing Independent, Dependent, and Companion Care Services in Brockton, Boston, Braintree, Avon Randolph, Abington, and the surrounding areas. riversofhopes.com
Source: