One of the key factors for your parent to continue to stay at home during her golden years is the ability for her to still function and live in and enjoy her home.
While she may have lived in her home for decades, it's likely things have changed for her physically, making it necessary for adjustments to be made around the home to help her continue to live as independently as possible. If you haven't already, take some time with your parent at home to review areas of the home that have either become difficult for her to use or access or might cause injuries if they're not updated.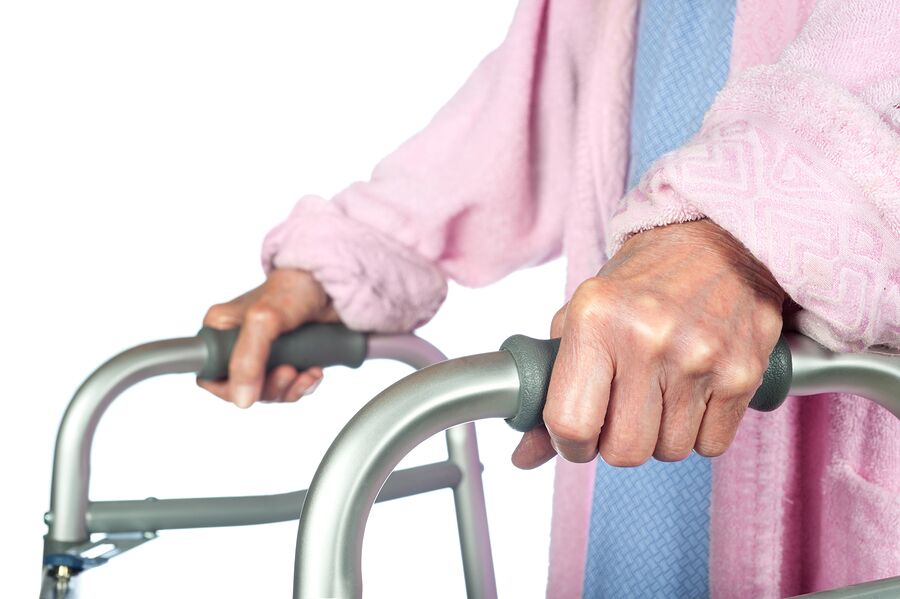 Stairs
Stairs are one of the most common areas where people slip and fall. If your parent's home has multiple levels (or even a step or two from the garage to the door connecting the house) each of these stairways should be reviewed to make sure they're safe for your parent. If you don't have railings yet at EVERY staircase, that will be the first thing you want to install. If there are railings, give them a good yank to make sure they're still firmly secured. If your parent slips and needs to grab ahold of a railing to prevent her from falling down the stairs, you want to make sure that railing will stay in place. Next check the lighting in each stairwell. A brightly lit stairwell will help your parent see the steps before her. Finally, check the stairs themselves. Adding non-skid flooring to the stairs might make them easier and safer for your parent to use.
Bathrooms
Getting in and out of slick tubs and showers can be tricky for someone who struggles with balance issues or quick reactions. From installing shower bars to having a shower seat in the actual tub area may make it easier for your parent to get in and out of the tub. Also, applying non-skid stickers on the bottom of a tub may also help prevent a foot from slipping out from under your parent. Don't forget to also review the toilet seat area. Sometimes getting up from sitting or reclining into a seated position is difficult for those with weak knees or a bad back. It may not hurt to put a railing next to the toilet as well.
Storage
If your parent still stores items on top cabinet shelves or high up in the back of her closet, you'll want to make sure that common everyday necessities are not too high for her to reach. Climbing up on chairs or even footstools to reach for items that are higher than her head, can increase the chance of falling or dropping something either on herself or the floor. Put commonly used objects within reach of your parent, and only store items high up that she can request help with from her elder care provider to get when she needs them.
There will be many areas of your parent's home you'll want to review and see if you can make adjustments so that she can still live and enjoy her home. While you can make physical changes to some areas to help her, don't forget, you can also set up people to assist her with some home tasks that may get to be too difficult or dangerous for her to do. A loving caregiver like yourself or a well-trained and caring elder care provider can help fill the gaps where your parent needs the most help.
If you or an aging loved one are considering hiring a

Home Health Care in Taunton, MA

, call the caring staff at Rivers of Hope today at 508-857-0629. Providing Independent, Dependent, and Companion Care Services in Brockton, Boston, Braintree, Avon Randolph, Abington, and the surrounding areas. riversofhopes.com