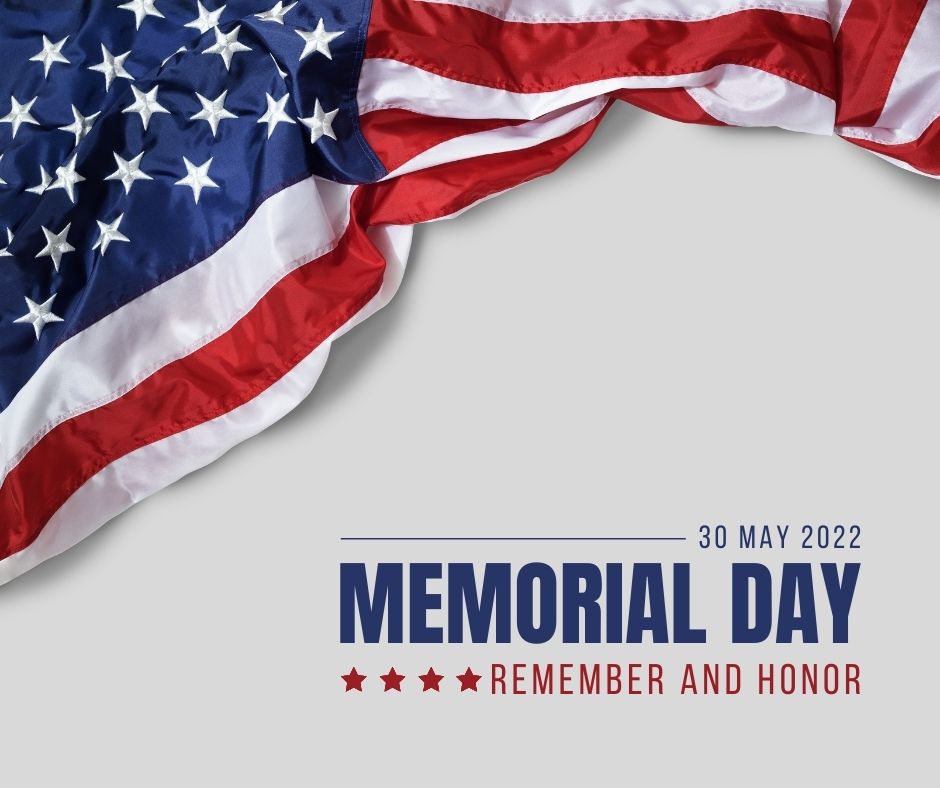 Memorial Day is a national holiday in the United States dedicated to honoring and remembering those who died while serving in the military. It is a time when many people pay tribute to service personnel who have made the ultimate sacrifice to protect our country's freedoms.
It is also the unofficial start of summer, as it is the last Monday in May, and the time of year when temperatures begin to rise. Remember to consider the weather when planning activities, and to encourage residents to stay hydrated and apply sunscreen if they will be outside for an extended period of time.
Flag Raising
The American flag is the most patriotic and symbolic sign of commemorating those who lost their lives for our country. A flag-raising ceremony for locals is a great way to start Memorial Day. Ensure that the flag is flown at half-staff until noon, then at full-staff until dusk.
Moment of Silence
Bring the community together for a "National Moment of Remembrance." Come together at 3:00 p.m. local time for a one-minute moment of national unity. Consider giving a brief tribute at this moment, followed by the playing of the bugle cry "Taps."
Patriotic Cookout
Take advantage of the great weather by hosting a red, white, and blue cookout at the community. Residents can enjoy hot dogs, melons, and ice cream while wearing patriotic colors.
Festive Crafts
Patriotic crafts are a fun activity for Memorial Day. All you need is a few simple craft materials to bring out the patriotism and creativity in residents. Craft ideas include painted pots to plant spring flowers, or try this Patriotic Star Wreath!
Visit a Soldier Cemetery
Did you know that Memorial Day was once known as Decoration Day, as it was a day when people would decorate the graves of dead soldiers? Organize a bus trip for locals to visit a local military landmark or soldier's grave if you're searching for something to do outside of the town.
Are you looking for a Memorial Day playlist? We have you covered.